For this year's Hair Expo we were inspired by Bond. James Bond. English through and through and such inspiration! The cars, the gadgets, the villains and the Bond girls and their amazing style and hair... Goldfinger
When you think of Goldfinger you think of the famous scene where Bond girl Shirley Eaton playing Jill Masterton, is covered head to toe in gold paint by the evil Auric Goldfinger. Realeased in 1964 this movie is a great example of the hair styles that dominated the era. Sexy and kittenesque.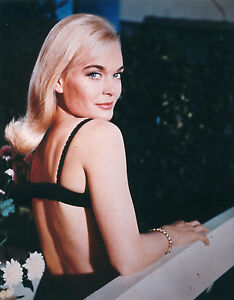 Our take on Goldfinger is sexy and current and very English!
Dr. No
The ultimate bond girl, Ursula Andress as Honey Ryder. That bod. That bikini and the ultimate beach hair.
We couldn't improve on this so we turned to the villain Dr Julius No, the first ever Bond villain. Our take is cool, evil and modern.
 From Russia with Love
Beautiful bond girl Corporal Tatiana ("Tania") Romanova slinked into From Russia with Love, wearing nothing but a velvet ribbon and a smooth and lovely 60's do. Initially hired by the bad guys Tania slinked off at the end with Bond. You can't blame the man!
But what of our take of From Russia with Love's villains? Are you scared or inspired?
Come join us at Hair Expo
2 Day Look'n'Learn Pass plus 3 day Expo Pass: from $299
Stevie xx