There was a time when women of a certain age were expected to cut off their long locks and be sensible. Maybe this was supposed to happen when they got married, or had kids or were older than 30 or 40. Who knows? Who cares? Because that time is gone. Long gone. No pun intended. Long hair can look fabulous on women of any age. We know best at Stevie English Hair. Beautiful long hair can be flattering and feminine or strong and powerful. The long hair trend is definitely being driven by celebrities and public figures who are leading the way and showing us how it's done. Taking inspiration from the English, here is Jane Seymour who is perhaps famous for her long hair, more than anything else. How cool is that? She often wears is out with some body and shine and in a natural brunette colour. Jane, currently in her early 60's, looks amazing, and so does her crowning glory.
image source: http://www.celebrity-hair-styles-magazine.com
40 year old Kate Beckinsale, best known for her sexy, leather clad portrayal of a vampire in the Underworld series of movie's and currently starting in Total Recall, is the poster girl for healthy, lovely long hair.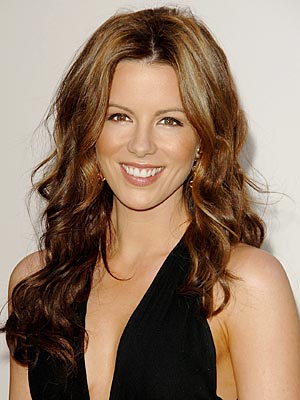 image source: http://img2.timeinc.net
Fellow Brit Cat Deeley, in her mid 30's has the most glorious mane of long blonde hair!
image source: http://www2.pictures.gi.zimbio.com
It's true. Long hair can look great on any woman at any age. Here are some examples of Stevie English work on our fabulous clients:
Colour by @leewizzle. Funky, young, cool.
You don't currently have long hair but really, really want to?Here is an example of how great extensions can look. Whether your hair is short and you want instant results, or just want to add some thickness to what you already have, we can help you. Here is our lovely client Ruth with hot blonde extensions by Jake at Glebe.
Like to keep things a little boho, a little natural? Here is Lauren with amazing colour by Jim and a gorgeous blow dry by Chloe, at Bondi
Rockin pink. Love Ari's colour by Jyle at Glebe.
Not only do we love tending to long hair but we have the best products to keep it in tip-top shape. As longer hair needs more hydration we recommend a shampoo and conditioner such as Hydrate & Conquer and an intense moisturising treatment such as Seven Day Miracle at least once a week to keep long hair in good shape.